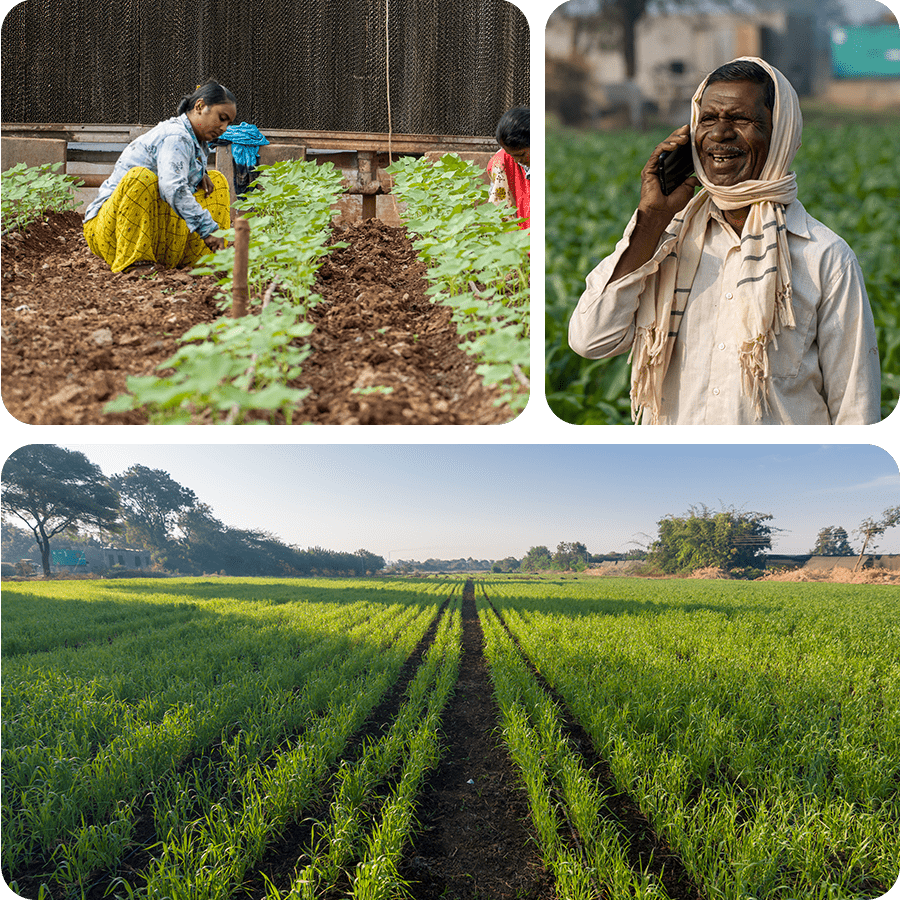 Agricultural extension work
Farmers are the feeders of the world and we take it upon ourselves to keep them on topmost priority. The performance across the business, society and the environment must be in alignment. We believe that the best way to create value for a business is to have the stakeholders play a key role in every step. Strengthening community relations by helping each other grow contributes to the rural economy. Through multiple training sessions, farm advisors and access to technology, we build the farmers' know-how about agro-climatic regions, increasing yield as well as sustainability. 
To strengthen the livelihood of the smallholder farmers across the country, the promoters have initiated the Integrated Agricultural Services Project. Through this, they will develop 24 villages in and around Marathwada by soil & water conservation, agronomy, afforestation, health and education.