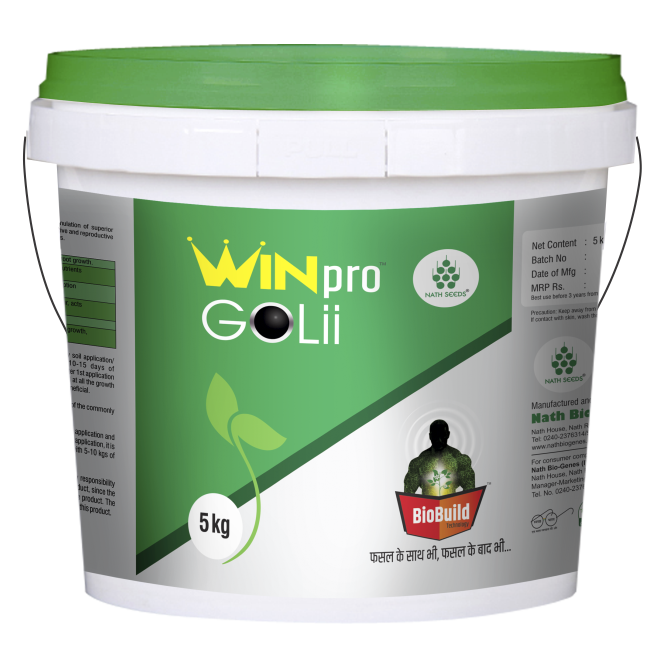 WINPro GOLii
Stimulate seed germination, viability and overall root growth.
Improves soil health; mobilizes macro & micro-nutrients availability to plants.
Enhances nutrient uptake capacity & water absorption thereby helping plants to resist drought.
WINPro GOLii triggers plant metabolism and vigour, acts as building blocks for proteins.
Brings flowering, fruit setting and its uniformity.
Promote enzymatic activity & helps optimize plant growth, yield & keeping quality.