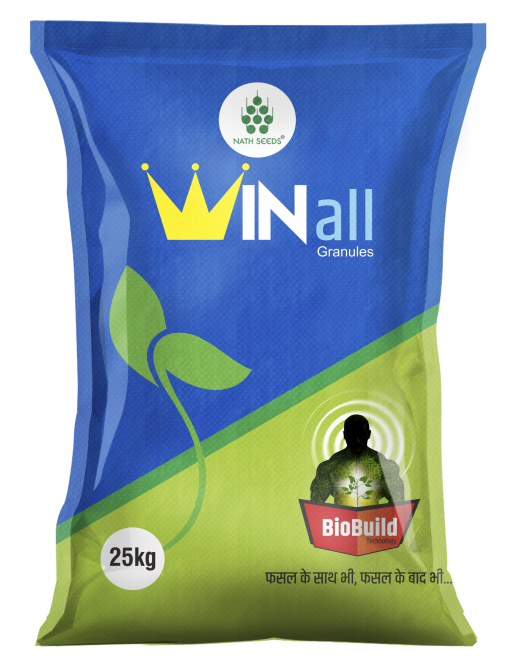 WINall
WIN ALL Gr. improves soil structure & its porosity; increases soil buffering capacity and helps maintaining soil organic balance.
Accelerates rooting in new seedlings, cuttings & transplanted crops; brings uniformity and white root development.
Increases photosynthesis & supports protein synthesis.
Promotes flowering and prevents flower & fruit dropping.
Imparts biotic and abiotic stress tolerance; improves plant immunity.
WIN ALL Gr. increases overall crop quality & yield, thereby increases the commercial calibre.