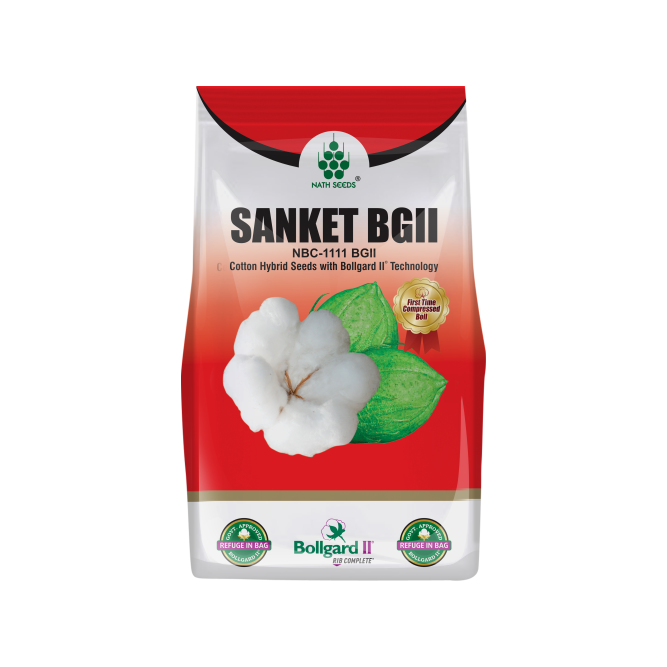 SANKET BGII
Medium to late maturity (170-180 days).
Best suited for irrigated and protective irrigated cultivation of Central and South Zones.
High degree sucking pests' tolerance, especially for Thrips.
Indeterminate growth habit with very good reflushing ability.
Highly compressed boll for the first time.
Profuse and chain boll bearing habit.
Extra-ordinary fluffy boll opening.
USP
Highly resistance to sucking pest