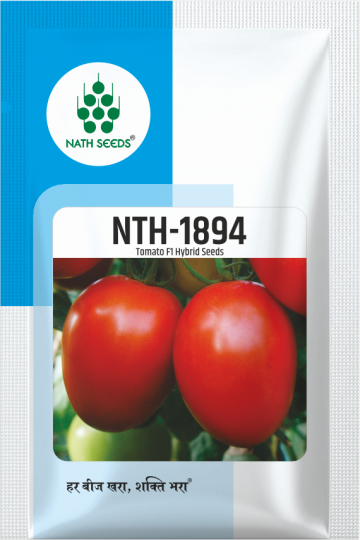 NTH-1894
Plant:
Semi determinate with vigorous plant habit.
Broad leaves with excellent foliage cover
Fruit:
Very firm fruits with excellent shelf life .
Square shape and 80-110g ft. wt.
Fruit harvesting starts 60-65 days after TP
Uniform fruit ripening.
Attractive fruit color and shape
USP
Resistance to TYLCV & BW , Heat set.