B. Raghunath Kavya Sandhya – A Poetic Evening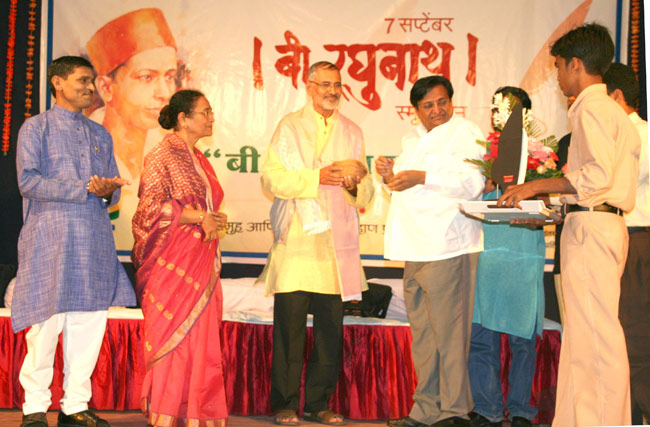 Every year on 7th September, Nath Group organizes a cultural program for the poetry lovers in Aurangabad city called 'B. Raghunath Kavya Sandhya'. The event has been ongoing for the last three decades and is conducted to pay homage to the famous Marathi Poet (Late) Mr B. Raghunath, who belonged to this region and contributed immensely to Marathi poetry and literature.
Eminent poets from the Marathi language are invited to present their work in this program, along with a scholar of Marathi literature. These stalwarts keep the late poet's spirit and love for the art alive through their performances.